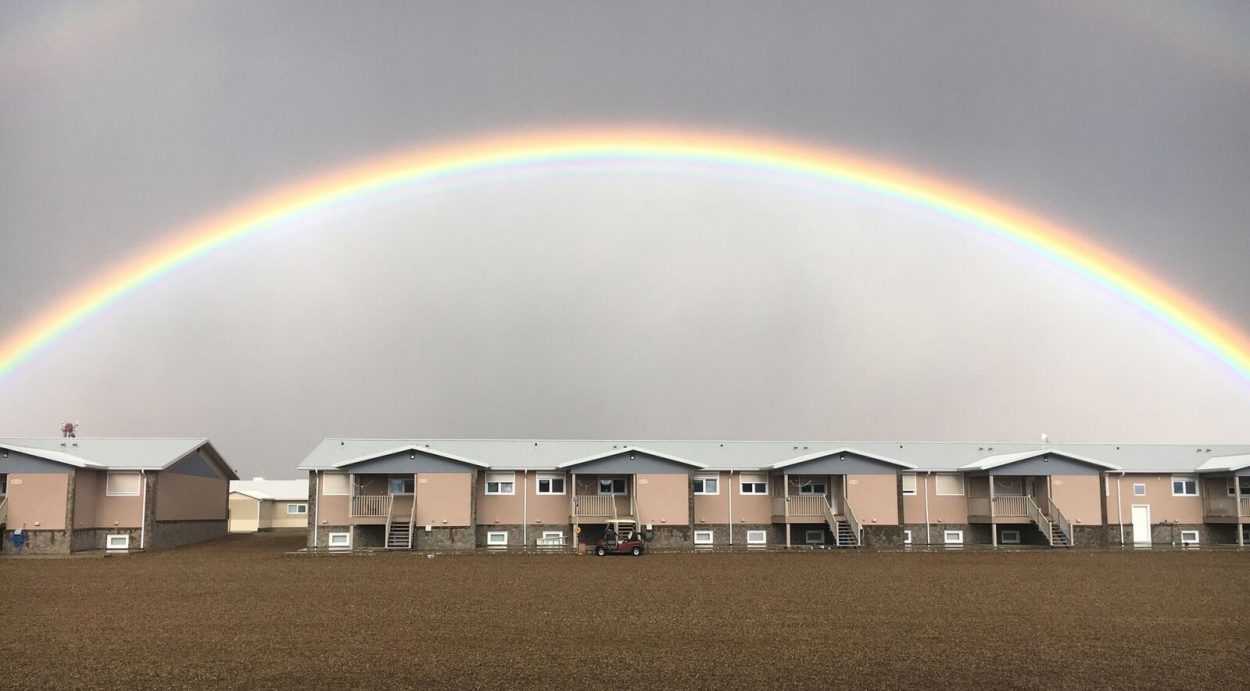 Our Client
The Kings Lake Hutterite Colony is located approximately 15 miles southeast of Foremost, Alberta, and is an independent community based around farming, raising livestock, and the production of manufactured goods.
Our Challenge
The Kings Lake Colony needed to replace aging homes which, unfortunately, had not stood the test of time, and sustained extensive mold contamination due to ongoing issues with below-grade dampness.
This project was unique because we needed to demonstrate that our product, while not traditional, still held up to the Hutterites' rigorous standards.
The leadership of the community was committed to providing housing units built to a higher standard of quality and strength, while at the same time, shortening the construction schedule so families could be living in their healthy new homes as soon as possible.
In addition, with their culture of independence, the Colony was very keen to use local labor from the community to perform the installation, and learn about the C3 Engineered Wall technology. The simplicity of the C3 Engineered Wall System meant that minimal site supervision and support was required, and coordination with the MgO Systems team was smooth…two things not generally associated with construction projects of this size.
Our Solution
Utilizing MGO's pre-manufactured wall panels meant the speed at which this project was installed and ready for interior finishing would be impossible with conventional stick built construction.
Traditional construction methods more often than not result in delays, quality issues, and result in an inferior building. These residential units meet higher standards for fire safety, strength, thermal (energy) efficiencies, and were finished to a consistently high standard for each individual family.
Manufacturing our C3 Engineered Wall Systems off-site in a controlled environment results in consistent quality — but more importantly for this project — reduces on-site labour and excess materials, driving construction efficiencies. While achieving project efficiencies is always critical, it is even more important on rural and/or remote job sites.
The End Result
Faster construction than traditional builds — exterior build of each 8-family unit was completed in 3 days from delivery of manufactured panels to final installation.
Ease of installation meant our client was able to retain their independence.
Decreased heating and cooling bills due to the superior energy efficiency of the C3 panels.
This project has led to enquires from other potential clients and is serving as the model for a new upcoming build in early 2019.