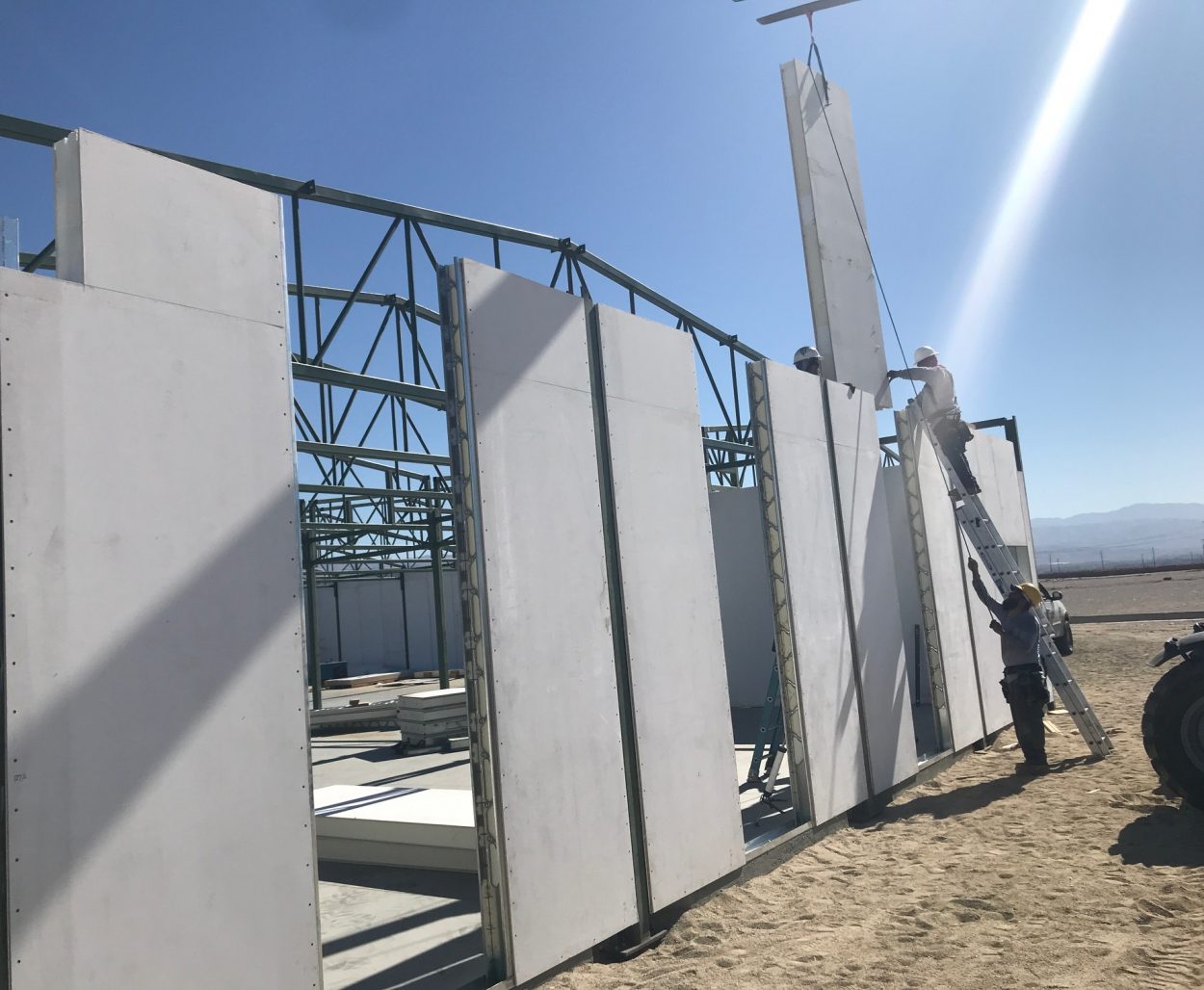 Our Challenge 
How does one of the fastest-growing and industry-leading cultivation companies in the United States ensure the supply of the highest quality product in an inhospitable environment?
For Dr. Robb's Farms, the answer was simple, build a 40,000 sqft world-class hybrid-greenhouse integrating MgO Systems C3 Panel Systems in order to stand up to the mercurial temperature changes of the desert. In Desert Hot Springs, California summer temperatures can exceed 120 degrees Fahrenheit in the day and dip below freezing at night in the winter. Combine that with frequent high winds and potential seismic activity and you have a very difficult environment for any type of agriculture.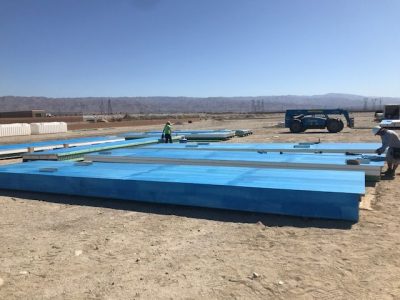 Our Solution
Thankfully our C3 Engineered Panel Systems are more than ready to stand up to the desert temperature battle. The high insulative and thermal quality of the panels keep the internal temperature level even while the desert wages high and low-temperature war outside. With just a few panels up, and the shade from the roof (as it was being craned onto the building), it created an area of space that was 20 degrees Fahrenheit cooler than the surrounding area. 
End Results 
Less onsight waste
Faster construction means less time in the sun
The C3 Engineered Wall System was combined with an innovative steel skeleton structure
No mold, mildew, or harmful off-gassing. 
Water-resistant, perfect for high humidity interiors
Cost certainty and rapid deployment 
And a GREAT place for everyone to have lunch out of the heat.